Void Votes is a non-partisan series that aims to bring some clarity and coherence to what, during a normal election cycle, tend to be fairly convoluted issues.
We will go out on a limb and guess that most of you may be suffering from ECF (election cycle fatigue) and are having a hard time looking down-ballot past the looming presidential contest. Yikes! What else are you being asked to vote on? Well, in Florida you will be electing representatives for the U.S. and state congress. Your vote on judges will be counted. You will even be asked to elect a a few Soil and Water Conservation Group members (what the hell do they do again?)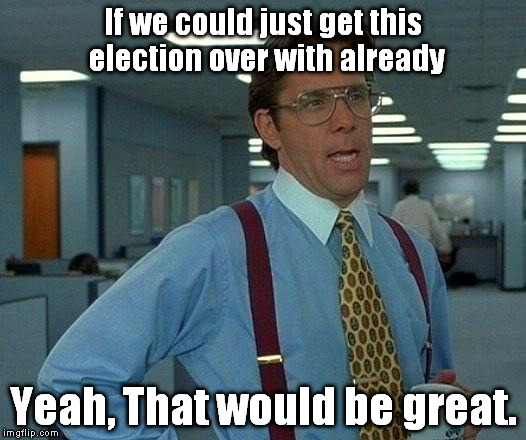 At the local level, you maybe voting for mayors, commissioners and local referendums that only apply to the few blocks you live on. All said, there is a good amount of research to do before you enter the ballot booth or send in your mail-in ballot. (Check out our piece on mail-in ballots). Here at Void, we reiterate, we have no interest in swaying your vote in one direction or the other. What we do care about is that you go into the voting process as informed as possible.
There are six proposed amendments to the Florida Constitution this election cycle, which every registered voter in Florida will be able to cast a vote on. Additionally, there are a few Duval-specific referendums that residents of the greater 904 will have a chance to decide. Throw in a few local referendums for the individual beaches municipalities, and well, things get a bit bogged down.
So it's time to disencumber the syntax of the aforementioned alterations to our charter. Um, that is, let's clarify the proposed amendments.
First, an important note: This is our attempt to present the amendments as clear as possible to the best of our abilities. We encourage you to also do your own homework and dive not only into the language of the amendments, but also find out what organizations are behind each amendments. This way you can ensure that your are prepared to cast your vote. For further information on the amendments and the entities behind each one, check out Ballotpedia, a non-partisan resource available free 0f charge.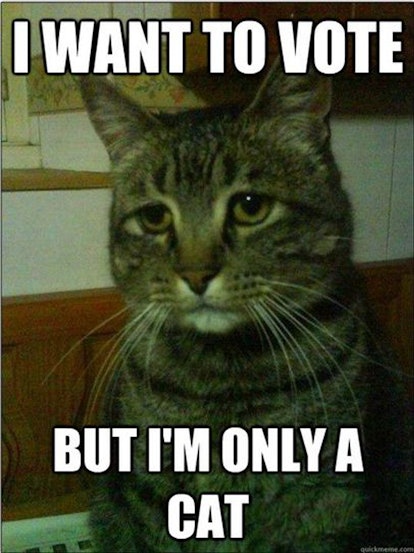 OK, let's get to it:
Amendment No. 1 – Citizenship Requirement to Vote in Florida Elections
No time wasted in confusing the public here. The amendment reads:
This amendment provides that only United States Citizens who are at least eighteen years of age, a permanent resident of Florida, and registered to vote, as provided by law, shall be qualified to vote in a Florida election.
Seems simple at first read. Disregard the fact that it makes one think, "Wait. What? This wasn't already the case?" And therein lies the rub.
The Florida Constitution currently reads that EVERY citizen of the U.S. registered in Florida and qualified to vote in Florida, can do so in a Florida election.
The amendment proposes changing the language in the constitution to ONLY citizen of the U.S. registered in Florida and qualified to vote in Florida, can do so in a Florida election.
The proposed amendment does not change the state constitution in any way, it only changes one word without any alteration to how Florida elections are run. It is already a law in Florida that U.S. citizens registered in Florida and eligible to vote can vote. So, the amendment has a air of trickery to it, but again, does nothing to change the Florida Constitution.
A Yes vote means: Um, I'm OK with whatever future trickery you may have planned.
A No vote means: C'mon guys, this is a waste of my time. Go work on actual legislation.
Amendment No. 2 – Raising Florida's Minimum Wage 
The amendment reads:
Raises minimum wage to $10.00 per hour effective September 30th, 2021. Each September 30th thereafter, minimum wage shall increase by $1.00 per hour until the minimum wage reaches $15.00 per hour on September 30th, 2026. From that point forward, future minimum wage increases shall revert to being adjusted annually for inflation starting September 30th, 2027.
Florida's current minimum wage is $8.46 per hour. The proposed amendment wants to increase minimum wage to $10 by September 2021 and then up the wage by an additional dollar over the following five years until it reaches $15 by 2026. Looks like this:
$10.00 on September 30, 2021;
$11.00 on September 30, 2022;
$12.00 on September 30, 2023;
$13.00 on September 30, 2024;
$14.00 on September 30, 2025; and
$15.00 on September 30, 2026
The minimum wage issue is a hot topic in most states, as there are plenty of corroborated studies which indicate that wages have not kept up with the cost of living over the past few decades. That being said, this issue is not as simple as throwing money at the income gap. Economists and labor scholars all share a variety of pros and cons that indicate that an increase cost of labor will be offset elsewhere in the commercial transactions.
A Yes vote means: You want to see tangible progress in helping low-wage workers get to a livable wage.
A No vote means: You believe the cost of paying folks a livable wage cannot be absorbed by the organizations that hire them and you will end up paying for it in the end–and you're not OK with that.
Amendment No. 3 – All Voters Vote in Primary Elections for State Legislature, Governor, and Cabinet
The amendment reads:
Allows all registered voters to vote in primaries for state legislature, governor, and cabinet regardless of political party affiliation. All candidates for an office, including party nominated candidates, appear on the same primary ballot. Two highest vote getters advance to general election. If only two candidates qualify, no primary is held and winner is determined in general election. Candidate's party affiliation may appear on ballot as provided by law. Effective January 1, 2024.
Here is an amendment that could significantly change the Florida electoral process going forward. Currently, Florida is a closed-primary state, which means that only registered members of specific political parties can vote in the primaries for candidates in their same political party. In other words, registered Democrats vote for democratic nominees, registered Republicans vote for Republican nominees and NPA (No Party Affiliation) voters sit in the sidelines until general elections arrive.
The proposed amendment does away with the closed system and opens the primaries to all eligible, registered voters in the State of Florida. These open primaries will allow for the top two finishers in any given primary contest to advance to the general election, regardless of party affiliation.
Proponents envision a non-partisan landscape that reduces toxicity at the primary level and opens the electoral process sooner to those that are not affiliated with either of the two major parties in the U.S. Opponents state that open primaries can create one-party monopolies and reduce minority representation on the the ticket and at the voting booth.
A Yes vote means: Yo, let everyone vote and may the best two candidates advance.
A No vote means: Keep things as they are, only those registered as Democrats can vote in the democratic primary and only those registered as Republicans can vote in the republican primary. NPA's will have to sit out the primaries.
Amendment No. 4 – Voter Approval of Constitutional Amendments 
The amendment reads:
Requires all proposed amendments or revisions to the state constitution to be approved by the voters in two elections, instead of one, in order to take effect. The proposal applies the current thresholds for passage to each of the two elections.
This amendment can be called the "Are you sure? Like, really sure, you want this?" amendment. It states quite clearly that voters would have to approve amendments twice. So you vote for or against it once and then you have to vote for or against it… again.
What's not so clear is if the elections have to be consecutive. Also unspoken is the amount of additional money that will need to be spent to get amendments on ballots again. This amendment is pretty much a call for greater and more cumbersome bureaucracy. Are you sure you want this to happen? Are you really, really sure?
A Yes vote means: I should not be trusted with my first decision. Ask me again in two to four years.
A No vote means: You heard me loud and clear the first time, so what's the problem?
Amendment No. 5 – Limitations on Homestead Property Tax Assessments; increased portability period to transfer accrued benefit
The amendment reads:
Proposing an amendment to the State Constitution, effective January 1, 2021, to increase, from 2 years to 3 years, the period of time during which accrued Save-Our-Homes benefits may be transferred from a prior homestead to a new homestead.
This amendment proposes that the window to transfer the Save-Our-Homes benefits be extended from two years to three years. That's pretty much it. Only opposition is from folks that say the longer window reduces the amount of tax revenue for local governments.
An important note is that this amendment does not do away with the Save-Our-Homes benefit. That still remains in place.
A Yes vote means: Sure, you can have an extra year to transfer something that already belongs to you. I'm sure you were busy.
A No Vote means: What? You couldn't handle making the transfer? You had 24 months to do it. Sheesh.
Amendment No. 6 – Ad Valorem Tax Discount for Spouses of Certain Deceased Veterans Who Had Permanent, Combat-Related Disabilities
The amendment reads:
Provides that the homestead property tax discount for certain veterans with permanent combat-related disabilities carries over to such veteran's surviving spouse who holds legal or beneficial title to, and who permanently resides on, the homestead property, until he or she remarries or sells or otherwise disposes of the property. The discount may be transferred to a new homestead property of the surviving spouse under certain conditions. The amendment takes effect January 1, 2021.
Currently, the homestead property tax discount offered to certain veterans with permanent combat-related disabilities expires upon the death of the veteran. This amendment would extend those benefits to the surviving spouse until they remarry, sell the home or pass away.
A Yes vote means: The sacrifice of serving falls on the family of the service member, too. They should be entitled to the benefits as well.
A No vote means: You oppose the continuance of the benefits for the spouse of the deceased veteran.
Your vote is your voice. Stay informed about what you want that voice to say. Every election, it seems, looms larger that the one that preceded it. Whether you ascribe to that or not is not important. What is important is that you take full advantage of your right to vote and participate in our representative democracy. Remember, Void Votes and so should you.
More Void Votes
Duval County Primary Elections
Absentee/Vote-By-Mail Unpacked
How to Request an Absentee Ballot