It's election time again. Sheesh, that statement feels oddly familiar. Here at Void Magazine, we're reviving our Void Votes initiative, hoping to provide useful info about national and local elections in a timely manner. A refresher: Void Votes is a non-partisan series which aims to bring some clarity and coherence to what, during a normal election cycle, tend to be fairly convoluted issues.
To be clear, this is not your typical election cycle–as we're sure you're already aware.
As the coronavirus pandemic continues to be a generally disruptive force, we felt it a good time to talk absentee ballots–or, as recently popularized language prefers, mail-in voting.
First, to clarify: absentee voting and vote-by-mail are the exact same thing in the State of Florida. The majority of states have a no-excuse-needed absentee voting policy. In Florida, any registered voter can request an absentee ballot for any reason.
Absentee voting has been a part of the United States electoral process since the early days of the nation, most often it was soldiers, deployed overseas or away from their local polling stations, who made use of absentee ballots. Over the years, absentee voting remained a minuscule percentage of election tallying. It wasn't until the 1990's that individual states began to expand absentee voting, as well as early voting, to address voter apathy and lackluster turnouts.
In Florida, specifically, the infamous Florida recount of 2000, otherwise remembered as the Hanging Chad election, prompted election officials and legislators to revamp the voting system, allowing for an even wider availability of absentee ballots. The term 'absentee ballot' was changed to 'mail-in-vote' in 2016, allowing all registered voters to vote by mail if they so pleased. Again, any registered voter can vote by mail in Florida without an excuse.
The 2016 election data shows that 2,732,075 Floridians voted by mail, with Duval County mail-in votes accounting for 74,861.  The 2018 general election data shows 2,623,798 Floridians voted by mail, 64,550 being from Duval.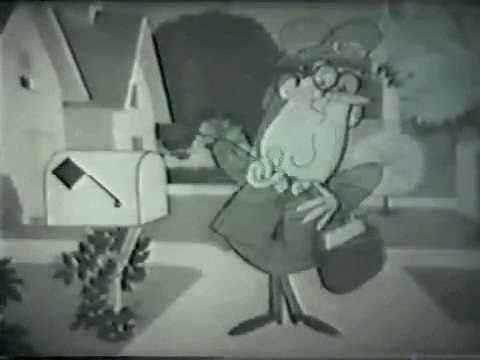 With voting-by-mail entrenched in Florida's electoral process, it good to know a bit more about the current rules and regulations. Here are some quick, important clarifications:
A register voter must REQUEST a mail-in ballot.
An official mail-in ballot will not automatically be sent to you. You can request a mail-in ballot by:
visiting your local supervisor of elections office.
calling your local supervisor of elections office.
 requesting, in writing, a mail-in ballot from your local supervisor of elections office.
completing an online request for a mail-in ballot.
You can find your local supervisor of elections office here.
2. The deadline to request a mail-in ballot is 10 days prior to the election.
The US Post Office provided an official statement of recommendations in May of this year. Safest bet is to make your request your mail-in ballot at least 15 days prior to the election. Be sure to make your request for a mail-in ballot BEFORE 5 p.m. on the 10th day prior to Election Day.
3. Your mail-in ballot must be submitted by 7 pm on Election Day.
The US Postal Service is recommending you put your ballot in the mail at least one week prior to Election Day.  If you miss that window, you can physically deliver your mail-in ballot to your local supervisor of elections by the aforementioned 7 p.m. Election Day deadline.
4. You can check the status of your mail-in ballot after you've submitted it.
The Florida Division of Elections web page will allow you to verify if your vote has been received. You will need your name as it appears on your voter registration card and your date of birth.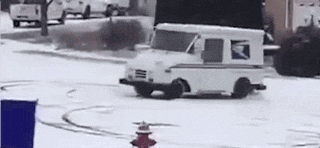 I won't dive into the current back and forth of mail-in ballot validity and effectiveness. Florida has an established mail-in ballot system and more detailed information can be found here. The important take away here is that your vote is important and you should exercise your right to vote.
Void Votes is a non-partisan series which aims to bring some clarity and coherence to what, during a normal election cycle, tend to be fairly convoluted issues