Unfortunately, the odds were against One Spark this past weekend, as everything from the weather to conflicting events across town—i.e. Springing the Blues—conspired against the rebranded, reignited multi-day idea festival. 
The weather on Saturday was the biggest impediment to the One Spark production. The weekend's main event—a live competition called The Spark Tank, in which winners from each category were to pitch their projects to a panel of judges—couldn't even take place in the amphitheater, as scheduled. Instead, the winners were announced under less auspicious circumstances, under a covered area of the stadium.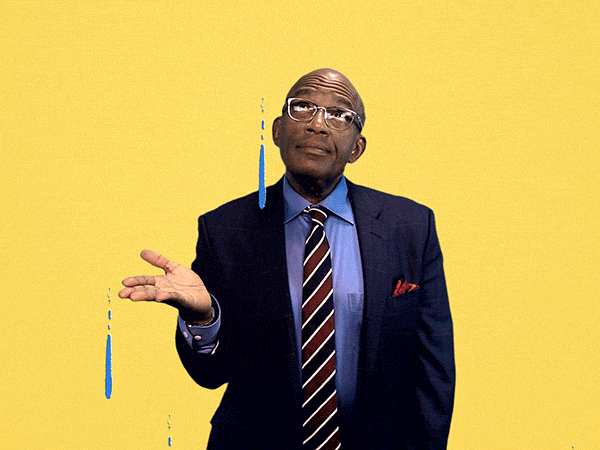 A total of 67 creators turned out, most from Florida, while others traveled from up and down the East coast. As for attendance to see these creators, it didn't quite compare to past events. There were years where attendees pushed through one another in the crowd. This year, I was not shoved nor did I nudge anyone. 
Considering this is the first year the annual crowdfunding festival was hosted in the Jags stadium instead of in the downtown streets, the set-up was poles apart from previous years. All 67 creators were sheltered under a massive covered section in the stadium (in case of rain, which turned out to be useful). The five Spark Zones (MindSpark, LifeSpark, HealthSpark, WorldSprak, and TechSpark) were spread out but difficult to identify as each zone's indication were microscopic signs. My time walking around One Spark was cut in half compared to years past considering the booths were in close proximity to each other. It took 15 minutes to make a single trip around the event. Half of the fun in years past was pacing yourself to explore the creators who were spread out evenly like peanut butter on a sandwich.
I circled the five Spark Zones multiple times to gather my bearings and assess who's who. I stopped first in front of Storkboxes. Creator Dionella Gallo's mother was manning the helm. Storkboxes, she explained, was created for friends and family who are unable to attend loved one's baby showers, but wanted to send a gift. People can choose between baby boy and girl goodies to be packaged and sent to the expecting parents. There's even a gender neutral box for parents that want to keep the sex a surprise.
I ventured to the next booth over to meet Adrianne Kautz, one of the founders of One Fresh Pillow. Adrianne and her husband Aaron elaborated on their idea to bring a sensible pillow for every kind of sleeper to reclaim some long lost zzz's.
"Our patent-pending pillow is constructed with a different fill on both sides — fluffy on one side and supportive on the other. It's one size fits you, no matter how you sleep or which side you sleep on," Adrianne explained.
The most intriguing aspect of their business is that they recycle the beaten down pillows. 
The competition was not without controversy, as one of the weekend's winners was raffling off a new flat screen TV for people who voted for them. Many viewed this promotion as being akin to cheating, skewing the votes in the creator's favor. I was told, but unable to confirm, that One Spark shut down the cheating dilemma, but not soon enough. One Spark Ventures President, Chris Carter, did not respond to multiple requests for comment.
For now, One Spark has some kinks that could very well be ironed out next year. Hopefully the weather will respond, in kind. Overall, One Spark 2018 was a vastly different experience than previous iterations. The renowned idea festival could regain its traction next year and hopefully become the kick-off event of the spring.
The Individual Winners from each of the five Zone were awarded $2,500 each by the most votes from attendees:
MindSpark* — Jax Kid's Mural Project, a Jacksonville company led by Nicole Holderbaum, provides creative opportunities for underserved youth to find the confidence they need to persevere through life's challenges and become productive members of our community.
TechSpark* – Sympo, a Jacksonville company led by Adrian Santos, connects individuals in conferences and makes it easier to preview and follow up with participants in symposiums.
HealthSpark* — Jax Cooking Studio, a Jacksonville company led by Terri Davlantes, offers hands-on cooking experiences for adults, teens and children while empowering them to choose nutrient-filled foods.
LifeSpark* — Boss Helmet, a Jacksonville company led by Terry Lewis, works to reduce concussions in football via impact reduction.
Worldspark* & Creator of the Year (Based on the most votes overall) — Ollies Global, a Jacksonville company led by Olivia Kern and Courtney Sloane, empowers and employs survivors of human trafficking as well as individuals living in extreme poverty in Thailand, to create handcrafted shoes, apparel and bags.
Spark Tank Winners chosen by a panel of judges who are local investors and entrepreneurs.
Third place, $5,000 prize — Kids Can Code Jax, a Ponte Vedra Beach organization led by Lauren Wade, introduces computer-programming skills to kids of all ages. They build computers, code robots, and design video games to help kids learn.
Second place, $10,000 prize — DryBrella, a Jacksonville company led by Mark Shaw, has made waterproof umbrella that dries instantly.
First place, $15,000 prize — Quick'rCare, an Orlando company led by Alexander Guastella, sells software designed to lower the wait time in hospital emergency rooms and urgent care units.