This month Disney is going to be launching a streaming service similar to Netflix or HBOGO called DisneyLife.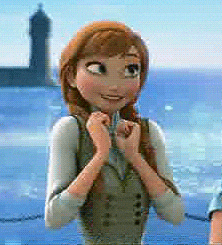 Now before you pee your pants in excitement, the streaming service will only be available in the U.K. at least for now. According to Variety, Disney will roll out the service across Europe next year, with the aim of launching in France, Spain, Italy and Germany. The service will cost £9.99 ($15.43) a month, which is a small price to pay for happiness.
According to Seventeen, the service will give you instant access to thousands of Disney Channel shows, hundreds of Disney and Pixar movies, like ​"Toy Story," "Snow White" ​and "​The Jungle Book," ​and tons of Disney books and albums.
"This is the future, in many respects," Bob Iger, Disney's chief executive, said. "We're seeing more and more opportunities to reach consumers directly and not through middlemen, and we're seeing consumers wanting product in different ways."
Currently there are no plans to launch in the U.S. (WTF Disney?!) but Iger would not rule it out. "The technology platform that this sits on is scalable to the U.S. and is scalable to our other brands," he said. Netflix has to pay TV window rights to Disney theatrical releases for the U.S., kicking in at the end of next year, and in Canada starting with 2015 theatrical releases.
New content will be added to DisneyLife as it becomes available. Movies produced by Marvel and the Lucasfilm "Star Wars" franchise will not be included, but Star Wars and Marvel subscription-based services could be launched in the near future, Iger said. Can someone please tell Disney that we need this right now!