Surf Forecast
*SWELL ALERT*This is Rory Gregg with your Northeast Florida Surf Forecast*Updated 1/23/15*
Tharr she blows! After a fairly mellow week of fair weather and micro-waves, a one-hit-wonder fronts is blasting through. This will be a quick swell so get on it fast! We have some interesting fronts converging to the north of the weekend front blows through, and we will be stuck in flatness for quite a few days until we finally get a legit nor'easter looking into our swell window come next Thursday! A good time to get a quick surf in at the right tide, maybe go check out the boat show, and get some rest in before the next live action comes! Get on it while you can tomorrow because it will blow flat on Sunday pretty quick, and then it's hold on to your hat, or hoodie, for the big pulse next week!
–
1/23 - FRIDAY
SURF SIZE: 1-3ft
SWELL DIRECTION: SE
CONDITIONS: S to SE winds 15-20+ all day.
1/24 – SATURDAY
SURF SIZE: *2-3ft*
SWELL DIRECTION: SE
CONDITIONS: W to WSW winds 15+ most of the day.
1/25 – SUNDAY
SURF SIZE: 1ft
SWELL DIRECTION: E
CONDITIONS: WNW winds 5-10 in AM turning W to WSW 5-10 in PM.
1/26 – MONDAY
SURF SIZE: 1ft
SWELL DIRECTION: E
CONDITIONS: W winds 15-20 in AM turning WNW 15+ in PM.
1/27 – TUESDAY
SURF SIZE: 1ft
SWELL DIRECTION: N
CONDITIONS: W winds 20-25 all day turning NW 20+ in PM.
1/28 – WEDNESDAY
SURF SIZE: 1-2ft
SWELL DIRECTION: NE
CONDITIONS: WNW winds 15+ in AM turning NW 5-10 in PM.
1/29 – THURSDAY
SURF SIZE: **5-7ft**
SWELL DIRECTION: ENE
CONDITIONS: NW winds 5-10+ in AM turning W then SW 5-10 in PM.
–
*Forecast Disclaimer*: The local forecast is updated every Tuesday (& Friday if conditions change). However, updates may be more or less frequent depending on conditions. Contact us with any feedback/suggestions.
TROPICS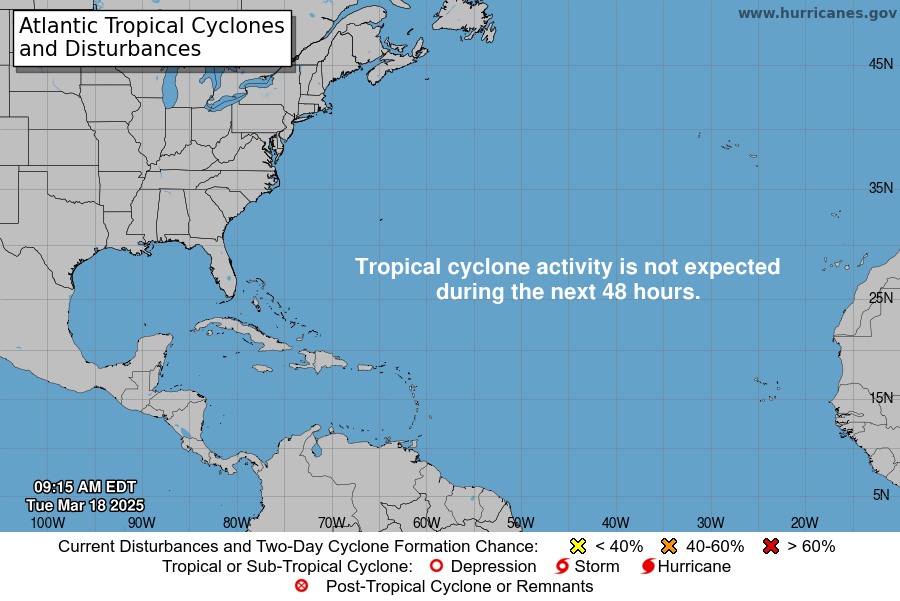 Jacksonville Weather Forecast
*Forecast disclaimer: We do our best to predict conditions based on available models and weather forecasting technology. it is nearly impossible to be 100% accurate all of the time and with continuously evolving and varying weather conditions the only thing that you should count on is that things will change. Hopefully you find this page to be a valuable resource. We will do our best to update this page as things change. See you in the line up.